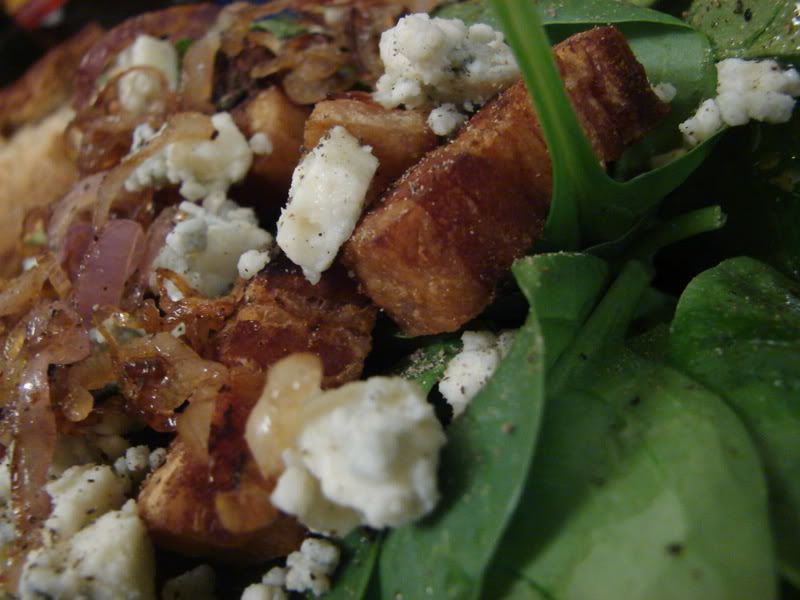 For dinner tonight I took my cue from the first course served to us at the
Michael Ruhlman demo at Viking
. A simple salad, really, which came together quickly and tasted awesome. A bed of "
baby arugula blend
" which actually contained mostly baby spinach (that's how they getcha!), topped with Gorgonzola cheese, lardons made with
my bacon
and shallots sauteed in said lardon drippings, dressed with a bit of olive oil, red wine vinegar and fresh black pepper. See? It told you it was simple. Did I mention it was delicious? 'Cuz it was!
The lardons were the highlight. I cut bite sized pieces of the bacon, about 1"x1/2"x1/2", soaked them in warm water while I prepped everything else and changed into my jammies and opened some wine (in other words, about 20 minutes), then fried them up until they were crispy and golden on the outside and nice and chewy/tender on the inside.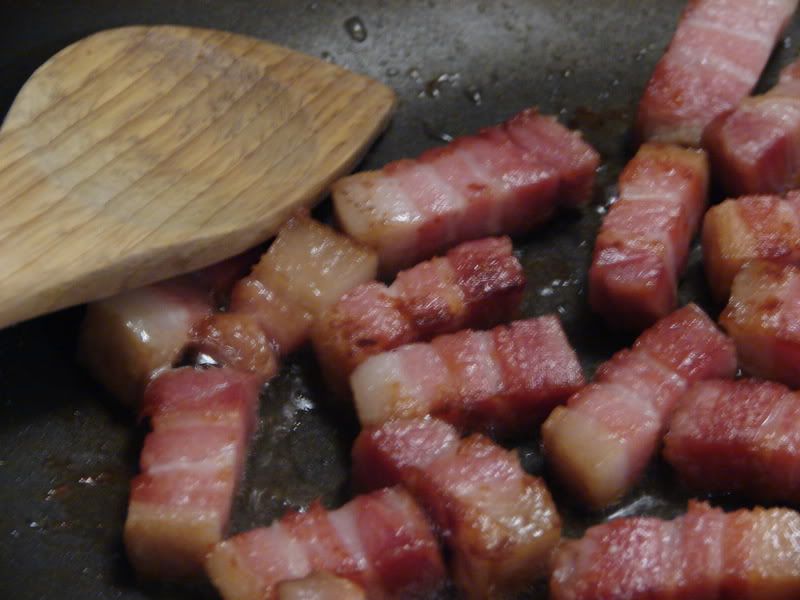 I drained off some of the resulting grease, keeping a couple teaspoons worth in the pan. I cooked some thinly sliced shallots in these drippings until they were caramelized, then it was just a matter of putting everything together. Yay! I had it with some warm crusty wheat bread and an
inexpensive (but tasty) cab
. Everything went swell together.