I said it! BACON. KETTLE. CORN. oh yes. yes indeedy. You see, over the weekend I had some fresh kettle corn from some dude in a parking lot. I always forget how great that stuff is! Not as sweet and sticky as caramel corn..it's crisp and has a bit of salt to it and just enough sweet...gosh darn addicting is what it is.
"I need to figure out how to make this glorious snack," says I. So I consulted the handy booklet that was included with my
Whirley Pop
and sure enough there was a recipe for "sweet glaze popcorn" which sounded right on.
A little later, I was checking out some links I had saved in regards to different and fun ways to use my bacon.
Bacon caramels
and
pork candy
are truly inspired recipes, and I will probably try them both someday. The one that really got me thinking, however, was
this bacon popcorn
. Sounds good as is, but with those sweet bacon recipes on my mind, along with my urge to make kettle corn, the idea to make bacon kettle corn came naturally.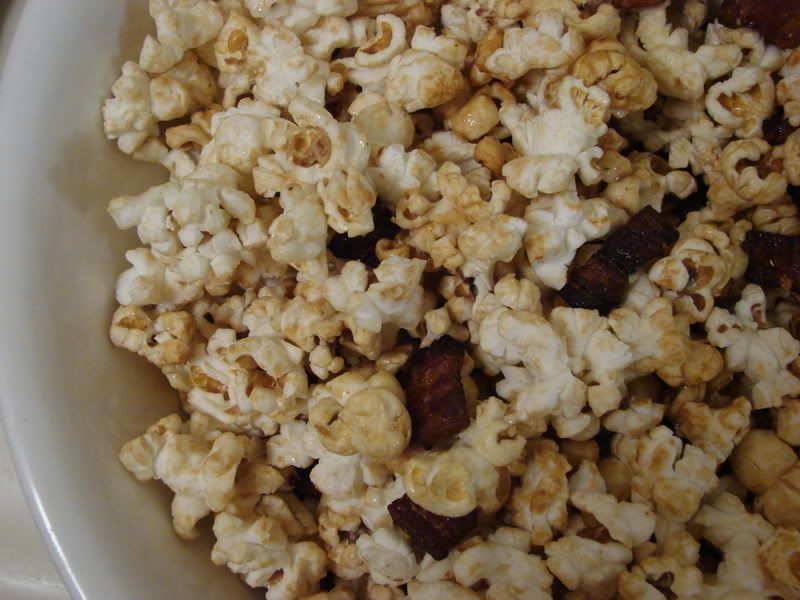 Basically, I cut some thick slices of the bacon into small bites, fried them until they were crispy, and poured the resulting grease into the popcorn popper. Then I added a little veg oil to supplement it (about 6 or 7 tablespoons of oil all-together...drippings and other oil combined), some regular sugar (4 tablespoons), brown sugar (approx. 3 tablespoons) and unpopped popcorn (2/3 cup). I also put the bacon pieces in there, and whirled it until it all popped. Easy!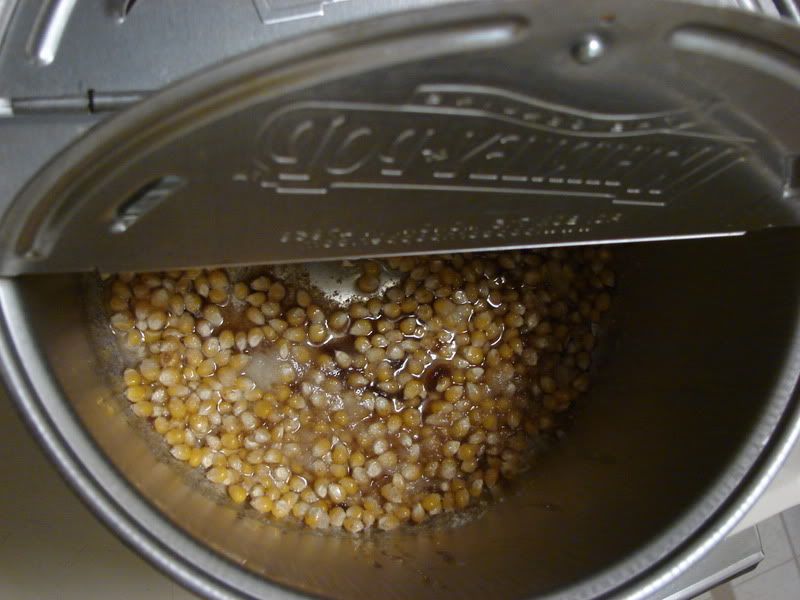 Wowsers! this was some crispy, salty/sweet goodness!