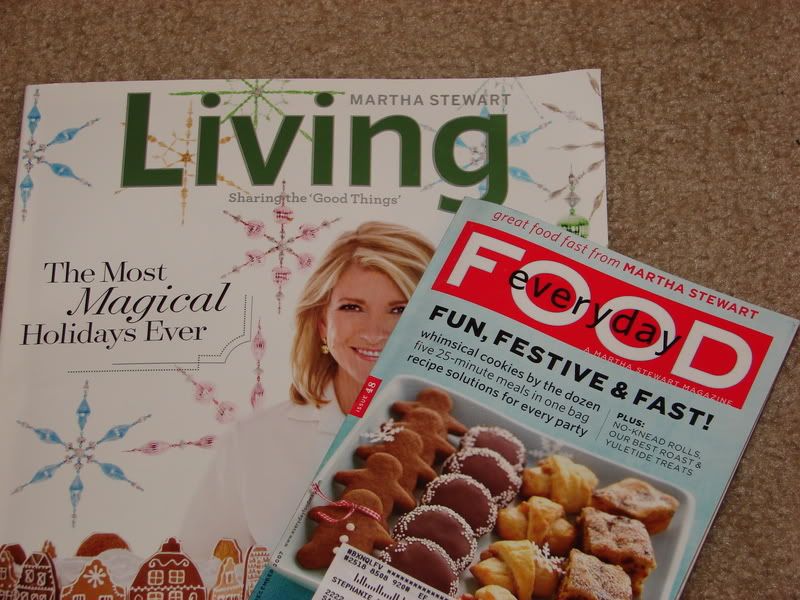 Call me what you will. Suburban. Soccer mom. Silly. I have to confess... I enjoy me some
Martha Stewart magazines
. Specifically Living and Everyday Food. I have subscriptions to both (subscriptions are the way to go...so cheap!). And they are usually a good source of inspiration for me. Crafty-wise, general house-keeping-wise, and, as it applies here, food-wise. Well. there it is. I'm a Martha fan. Maybe I should illustrate why by pointing out some of my favorite parts of the December issues of both mags.
Why I love Martha Stewart Living December 2007 issue:
-In a section about healthy ways to use chocolate, they make hot cocoa using Almond Milk! Almonds and chocolate! Brilliant!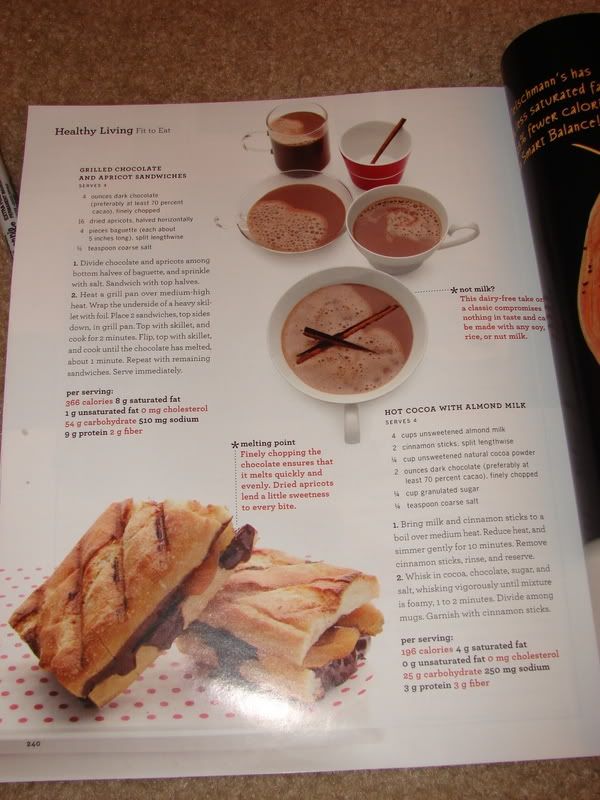 -There's a whole section on gingerbread, which includes recipes for gingerbread waffles (which the suggest you serve with sour cream and lingonberry preserves), gingerbread cheesecake and gingerbread effing caramels!!
- Pistachio Pomegranate pilaf. Pistachio Praline bars.
- In a section about books that make great gifts, there are several food books, that I would heartily enjoy receiving as gifts:
The Zuni Cafe Cookbook

by Judy Rodgers (We know Ruhlman likes it)



Lost Desserts

by Gail Monoghan (I don't make many desserts but this looks
awesome!)

Choice Cuts: A Savory Selection of Food Writing from Around the World and
Throughout History Edited by Mark Kurlabsky (Love me some food writing,
for sure)



The Way to Cook

by Julia Child (A classic!)

-A ca-yute idea for wine gift wrapping; cut a shipping tube to size and wrap it with wood-patterned paper to look like a yule log.
Why I like Everyday Food December 2007 issue:
-In a little cocktail party appetizer section, a recipe for fig compote, which is simple (dried figs, sugar, red wine, thyme all cooked together) is places atop toasted baguette slices with goat cheese. There's no way that's not good! Also, a simple salmon mousse that I'll be trying ASAP.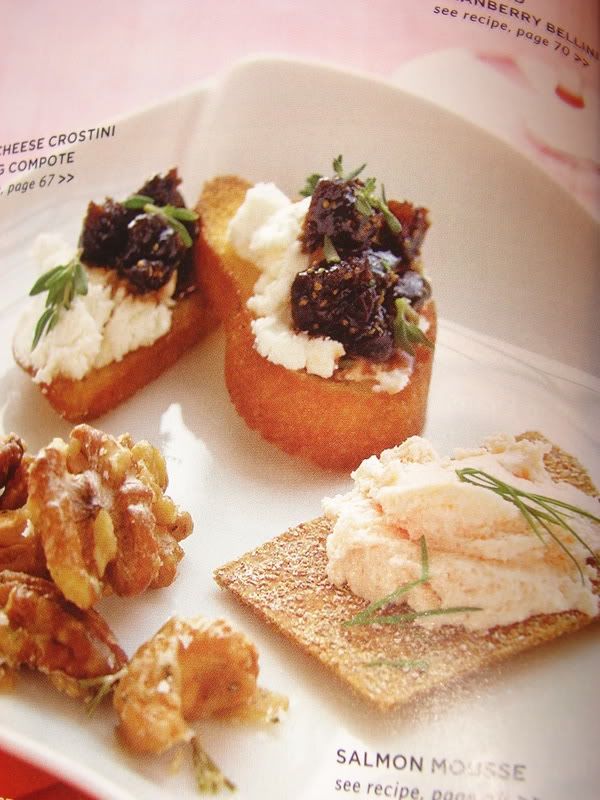 -In the 25 minute meal section (take that RR!)...a warm spinach salad with fried egg and potatoes looks fantastic, as does the chicken with olives, raisins and spinach rice.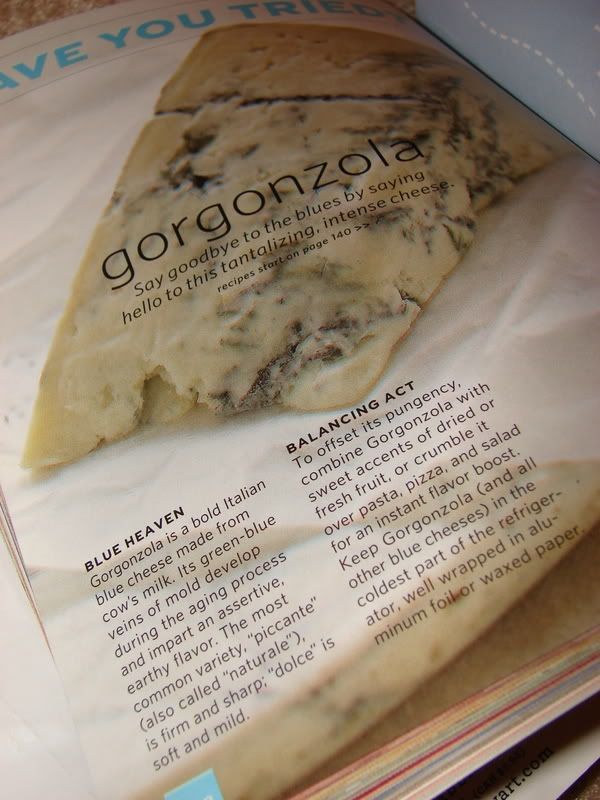 -A whole section dedicated to Gorgonzola!! Including a Gorgonzola flatbread with prosciutto & dates. yum!
So there we have it. I'm out of the closet. A Martha fan. Well, her magazines anyway. What can i say. There are good...erm...things...in them there glossy pages.
ETA: not martha posts her favorite Everyday Food recipes
here
, and links to someone who made a fraggin'
Everyday Food Recipe Spreadsheet
!