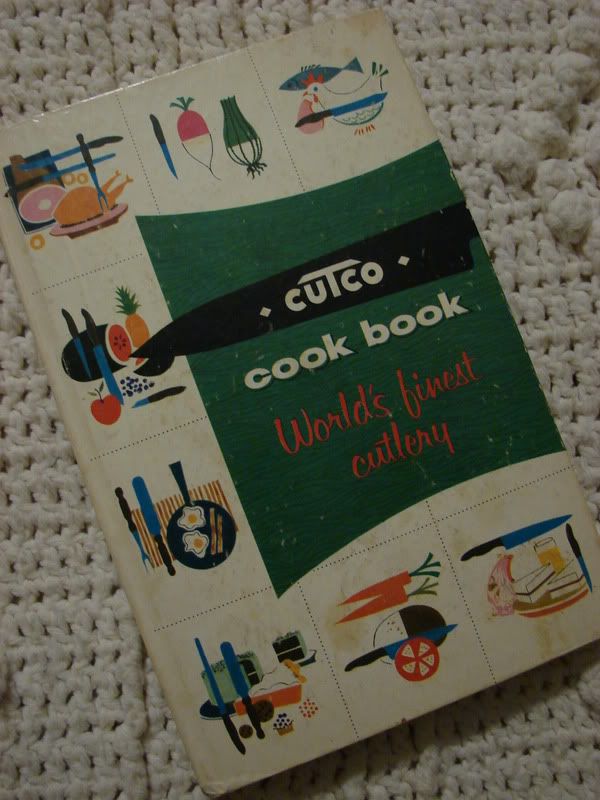 I went to browse around an antique mall close to where I live last night. I left with some vintage cookbooks. The most expensive one being this Cutco cookbook at $3.95. I could not resist, mainly because of the adorable illustrations within...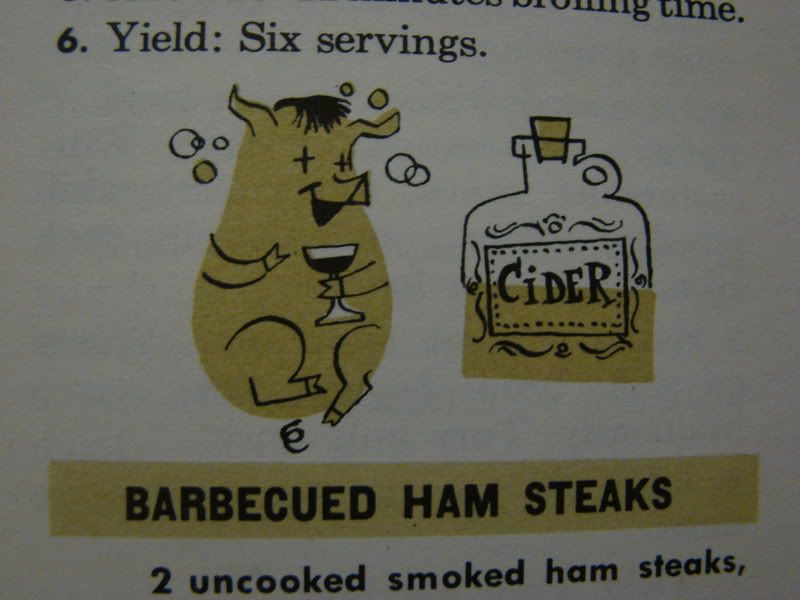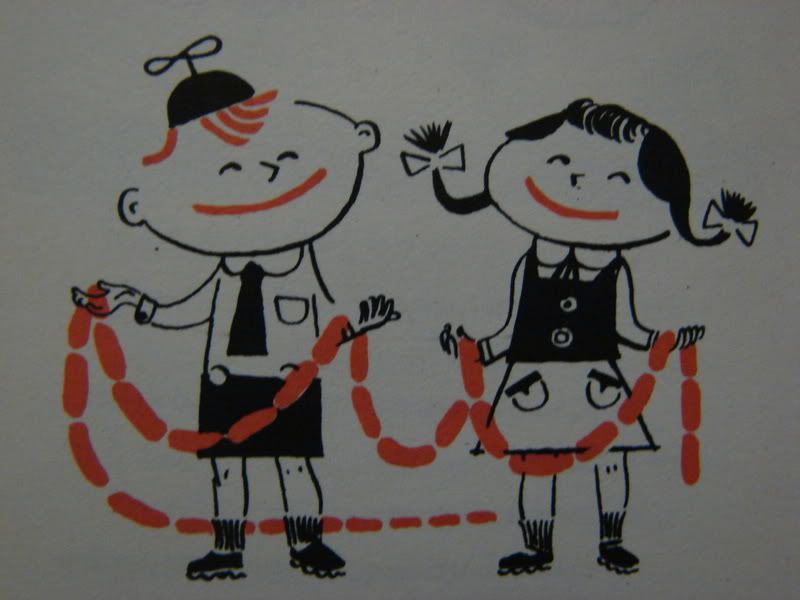 Also, seeing the former owner's name clinched the sale...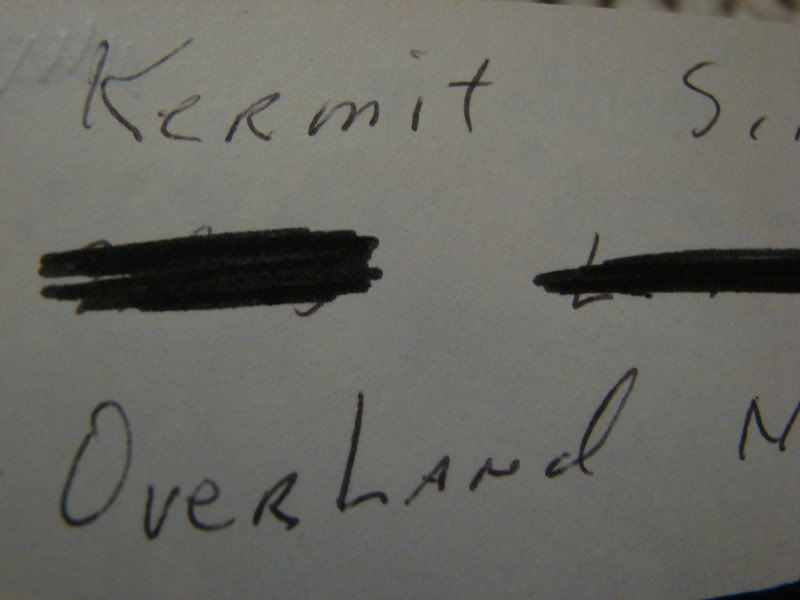 Plus! It might just come in handy. It has good info on some basics that you don't see in today's 30 minute cookbooks. Check out this page identifying offal or "variety meats"!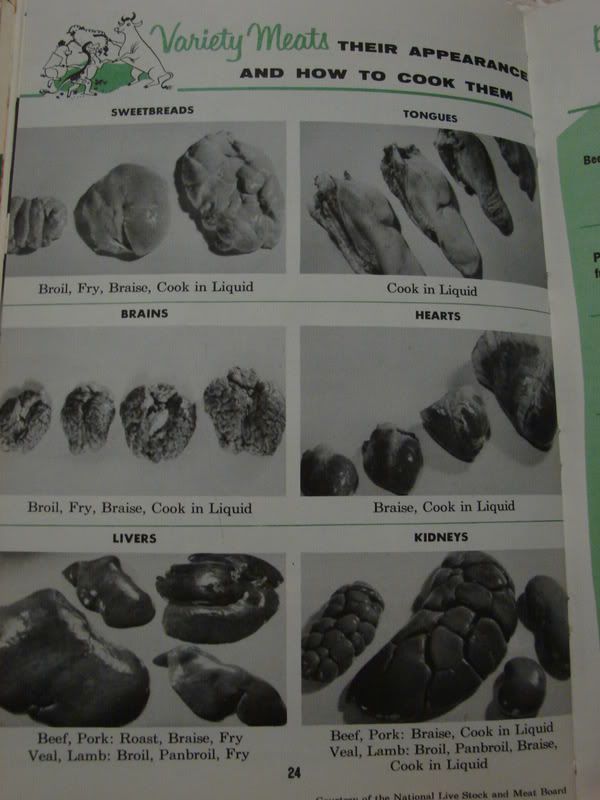 Now, being a 1961 book, I was pretty shocked at the...un-PC..well...pretty much downright racist caricatures. Huh...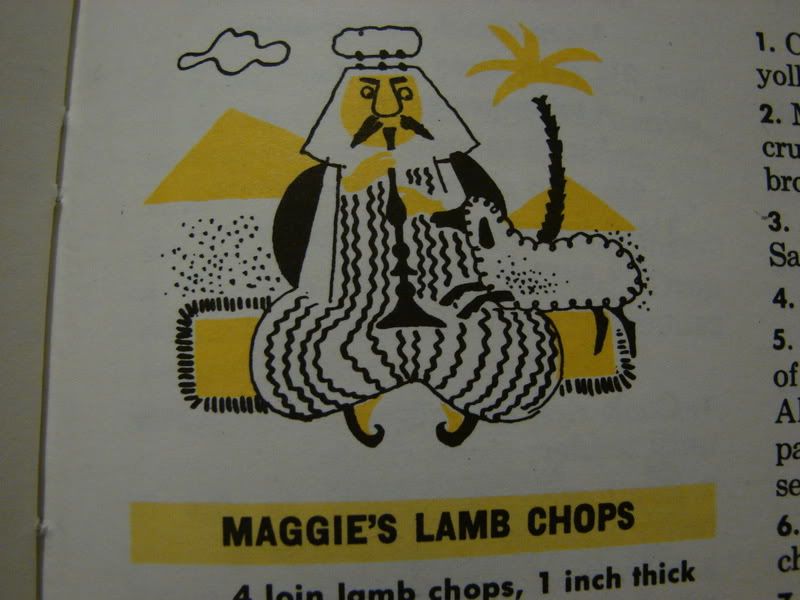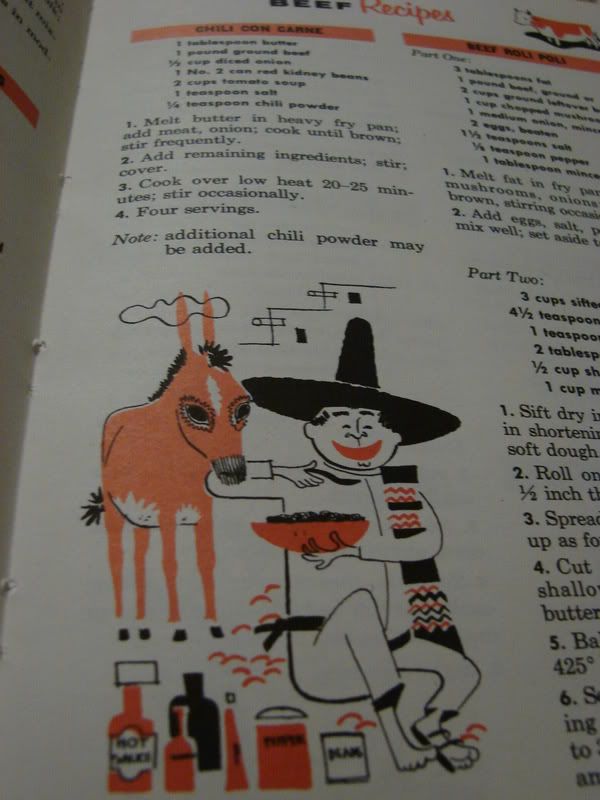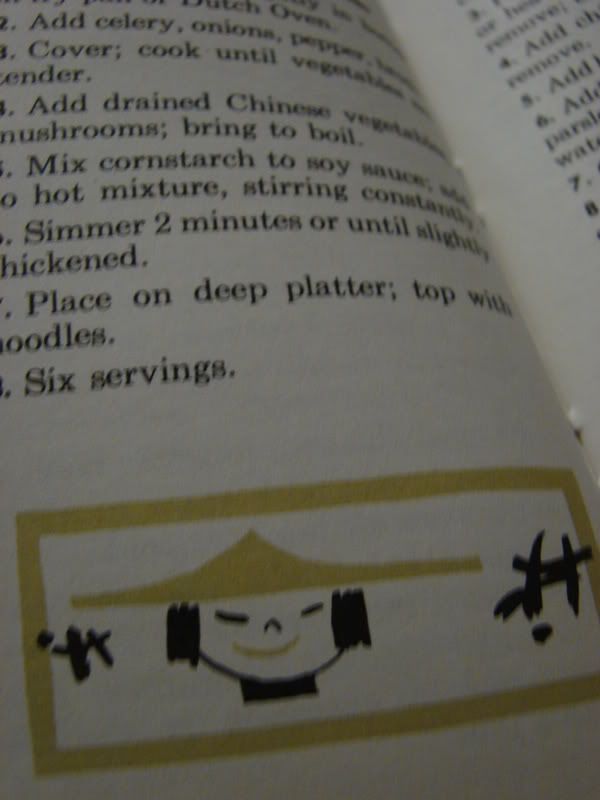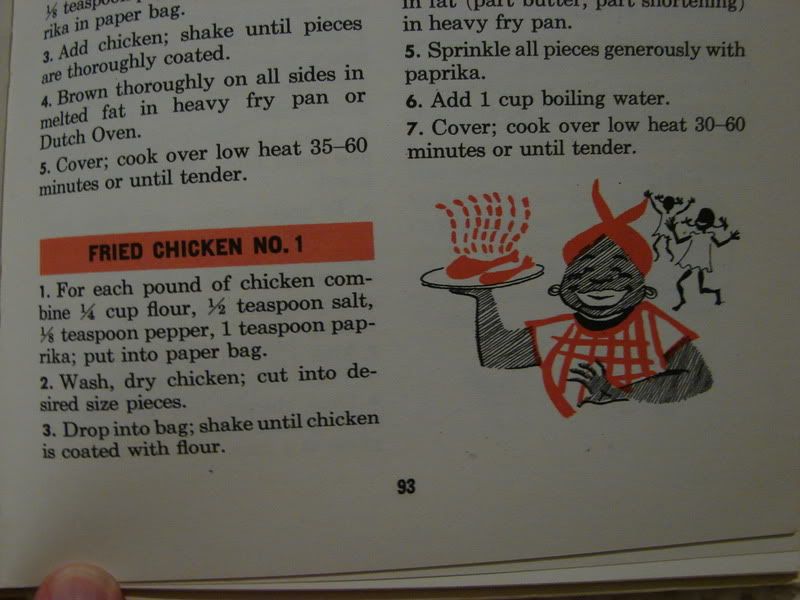 History is crazy! Eek.
Anyway, my mom has given us a
cutco knife
for the past two Christmases. Our old neighbor boy (bully!) sells them. We have the carving knife and the pairing knife. They are pretty good knives (compared to our pathetic old cheap knife collection), and looking at the photos in the book, It looks like the design hasn't changed in over 40 years! Neat!