So, the whole reason
I made beef stock
(besides needing the practice), was so that Jack could make some French onion soup.
He started with about 5 pounds of onions, both red and yellow. 5 POUNDS!! There were lots of tears shed by both of us. More by me, probably because I have the wimpiest eyeballs ever, and even though I stayed out of the kitchen while he cut the onions up, I still got verklempt.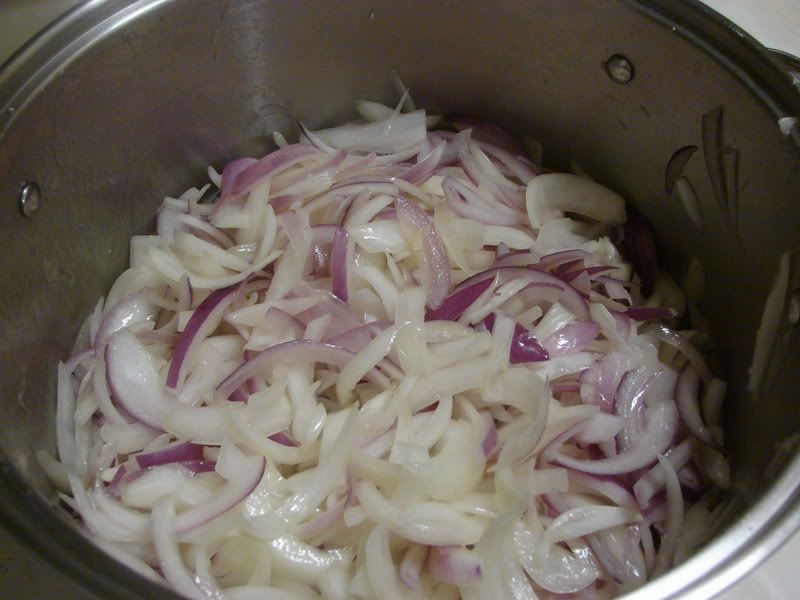 The onions took forever to caramelize. Not forever, but, what, like an hour? Once they were just translucent, he took half of the onions out, and caramelized the other half. Then he added the rest back in and continued caramelizing everything. This gave a nice variance in the onions' textures. Some of the onions melt in your mouth and some still have a little bite to them.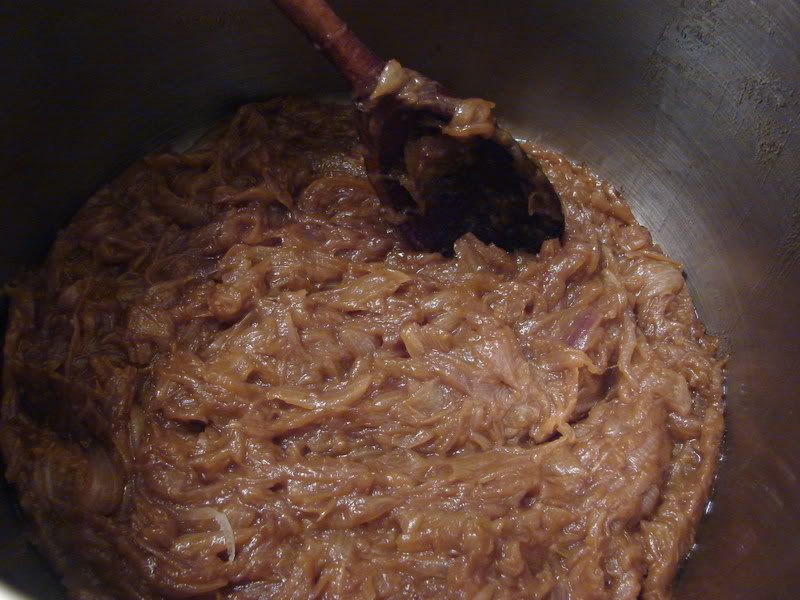 Once they were nice and brown and sweet, he added a
bottle of beer
and my beef stock, some herbs (dried thyme (2 tsp.) and dried basil (2 tsp.) crumbled and ground with hands) and some salt and pepper.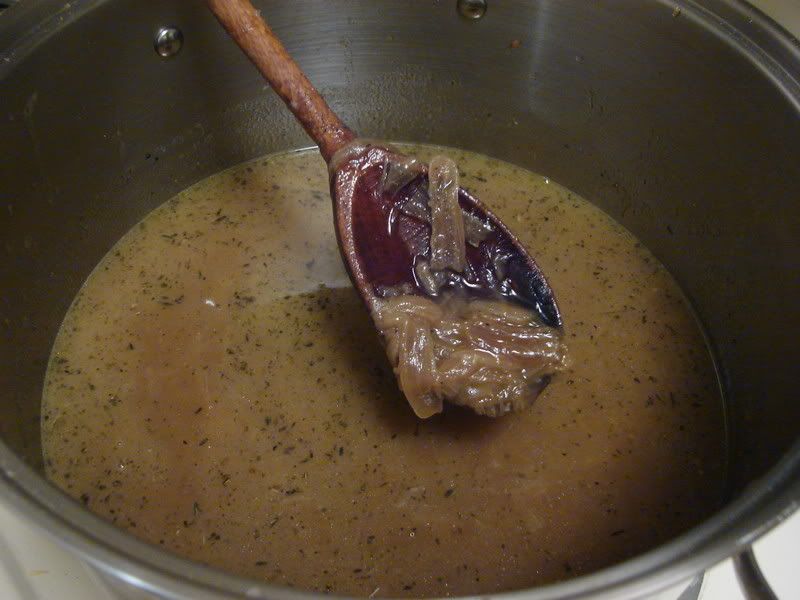 And from there, it was just a matter of heating everything through.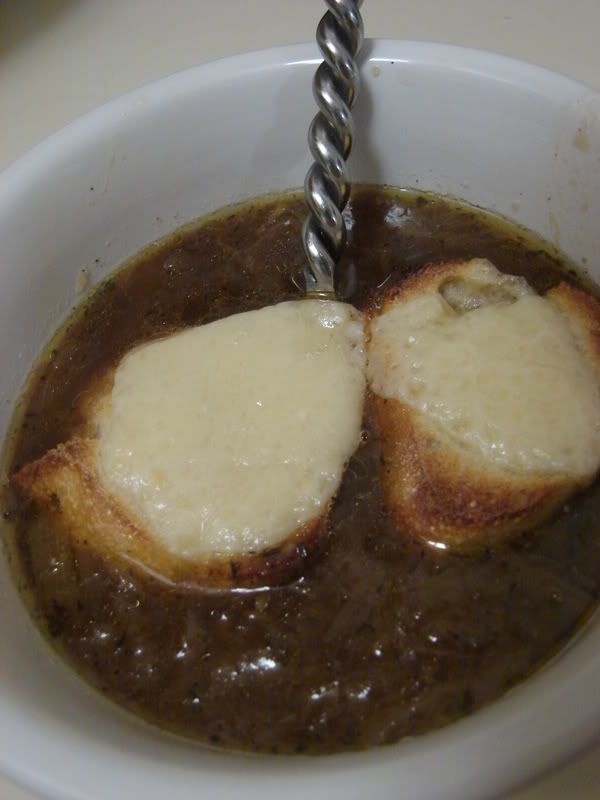 For the whole crouton/cheese aspect, we sliced up a baguette, topped it with slices of aged provolone, broiled it until the cheese was bubbly and the edges of the crust were brown, and dropped 'em on top of the soup! Voila! Bon Appetit!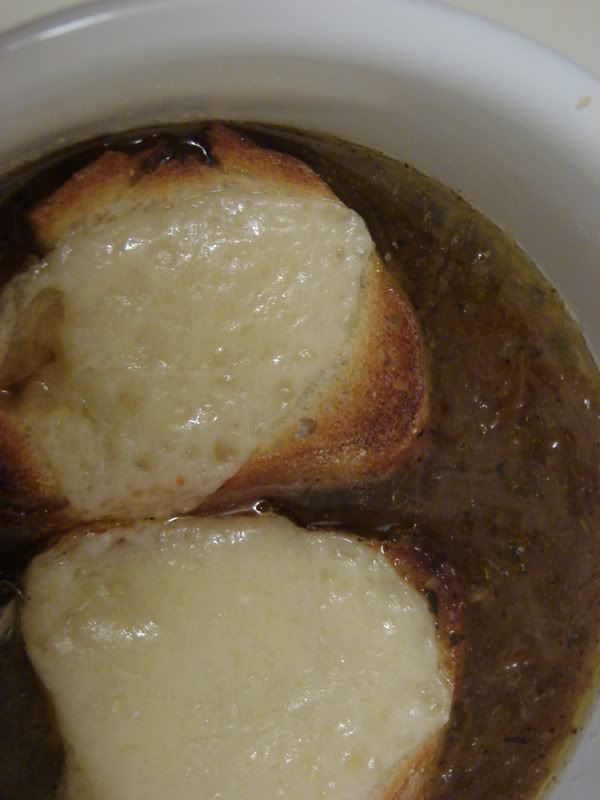 So my stock, although weaker than I would've liked, worked out well for this, because it let the flavor of the onions shine through, while still lending some nice savory warmth and a nice touch of richness.
There is a nice thorough
article here
about the layers of French onion soup, and some of the secrets and tips. And
here's the Onion soup recipe from Tony Bourdain's Les Halles cookbook
. He uses bacon!
All in all, the soup is not exactly hard to make. It takes time, and some patience, but is not complicated. Simple yet so very very satisfying. And better the next day!