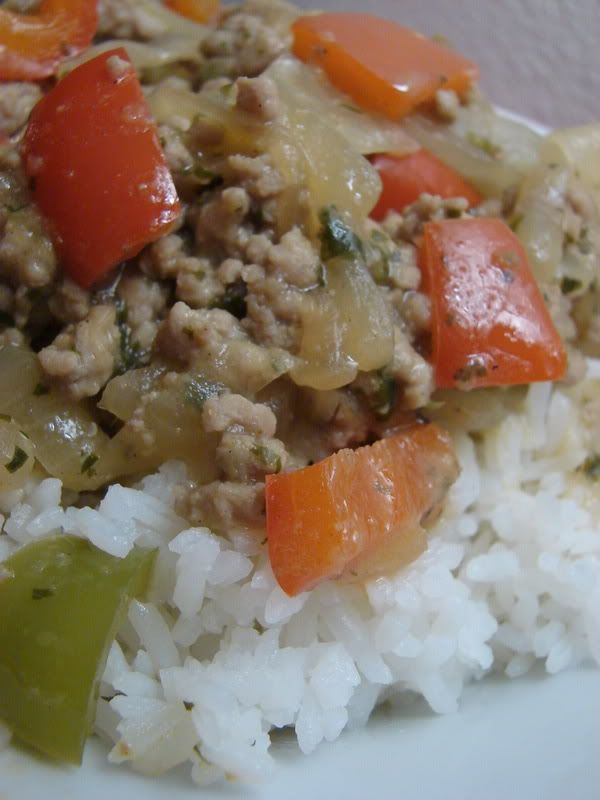 Last night I concocted a sort of Thai pork stir-fry thingy. It went very well. I don't have a recipe exactly...I was inspired by
this recipe I made from Mark Bittman a while back,
but this time there were no noodles involved, and added flavors.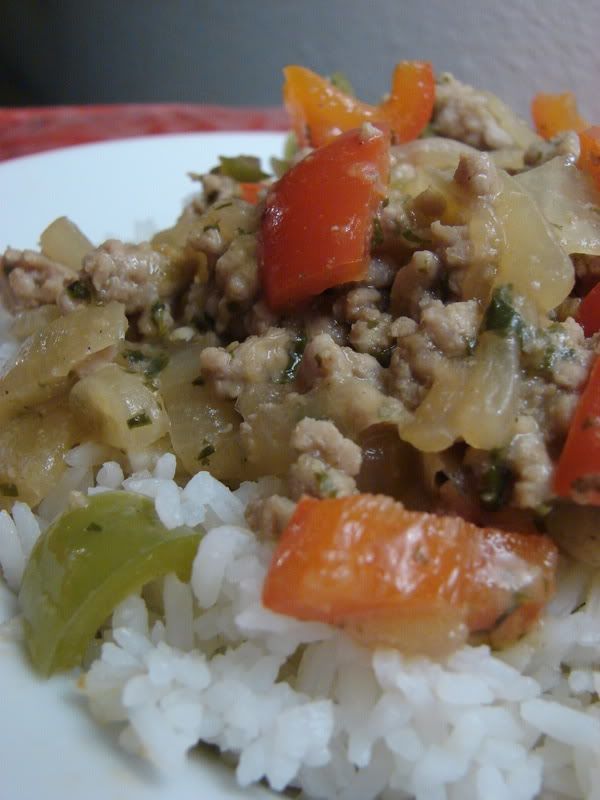 I cooked a pound of ground pork, adding ground ginger, garlic powder and white pepper while it browned, then put it on paper towels and set it aside, reserving a little bit of the drippings in the pan to cook a whole sliced up yellow onion. When the onion was starting to get soft, I added grated fresh ginger ( a lot...like a tablespoon and a half) and 4 grated cloves of garlic, then a few splashes of soy sauce, fish sauce and a couple teaspoons of chili oil. I let that all soften, then added one whole cut up red bell pepper, and a green bell pepper, and two finely diced green chilies, and about 3 tablespoons of minced fresh cilantro. I added the pork back in, and seasoned with more soy and fish sauce and also some leftover white wine for a little zip. When everything was nice and tasty, I poured a can of lite coconut milk in, and let it simmer and thicken for about 5 minutes, then served it over rice. I ended up adding drops of fish sauce as I was eating, as the coconut milk dulled some of the saltiness, but other than that I was quite pleased with the flavors.