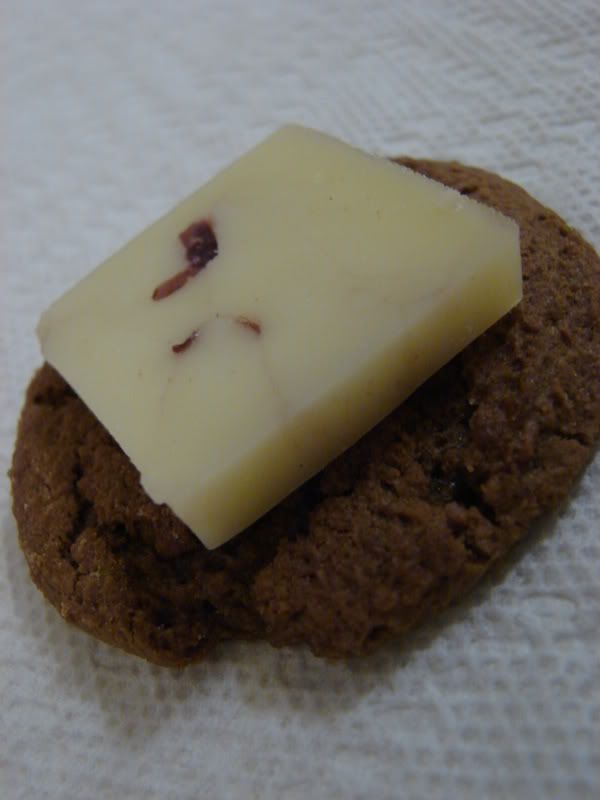 I never thought of gingersnaps as anything other than cookies until I saw
this recipe for a caramel brie
with the suggestion of dipping the spicy crisp rounds into it. Brilliant! When I came across a cranberry cheddar cheese last week, I thought I'd give gingersnaps a shot as cheese-vessel rather than the usual crackers or toast. Oh man! So good. Like a really good cheesecake, but crunchier and more intense.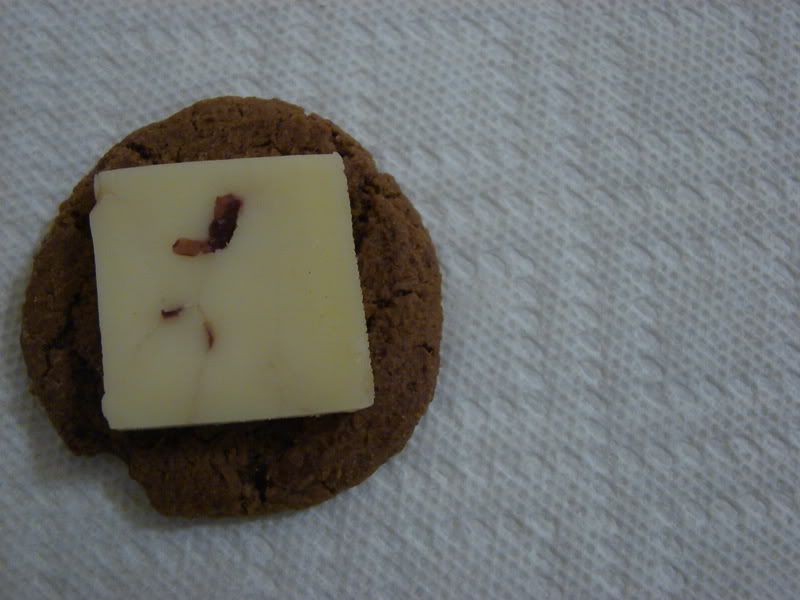 This begs the question...what else can I put on my gingersnaps?!?!
In other news...UPDATE ALERT!
I updated my last onion butter post
with photos of the process...