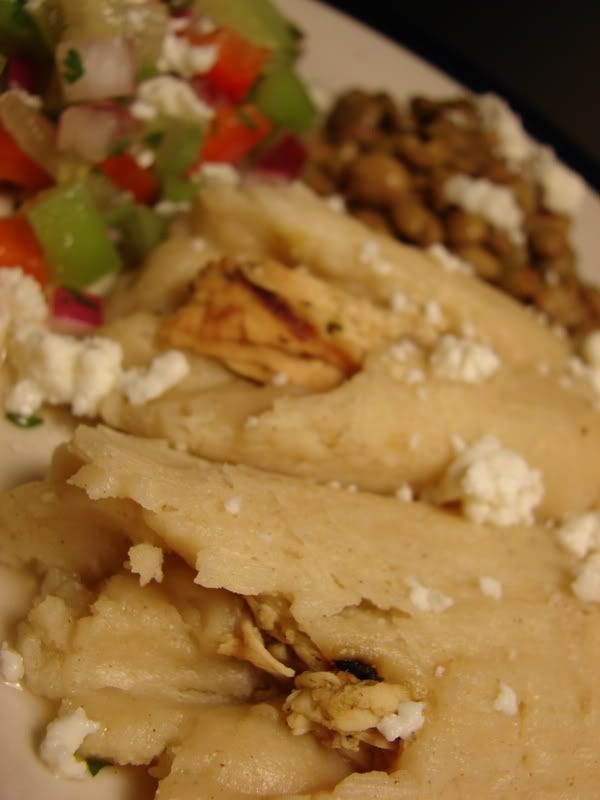 I had a vacation day on Monday with no plans. I had a big bag of masa flour left from
this vacation day food project
, and I had some chicken breasts I needed to use. Well, I had no choice but to make tamales, right? I have made tamales once before, but from a kit. This was my first try from scratch.
I used the masa recipes from
here
and
here
as references for mine. In the end, I ended up using 12 cups (!!!!) of the masa flour, 2 sticks of butter, one cup of vegetable oil, 8 cups of chicken broth and probably another cup and a half of water to get my big giant bowl of tamale dough.
For the filling, I made
Jack's tequila lime chicken
on the grill, then shredded it with two forks and added it to the leftover marinade, which I had reduced and added more sugar to.
Here is a tamale before it gets all bundled up: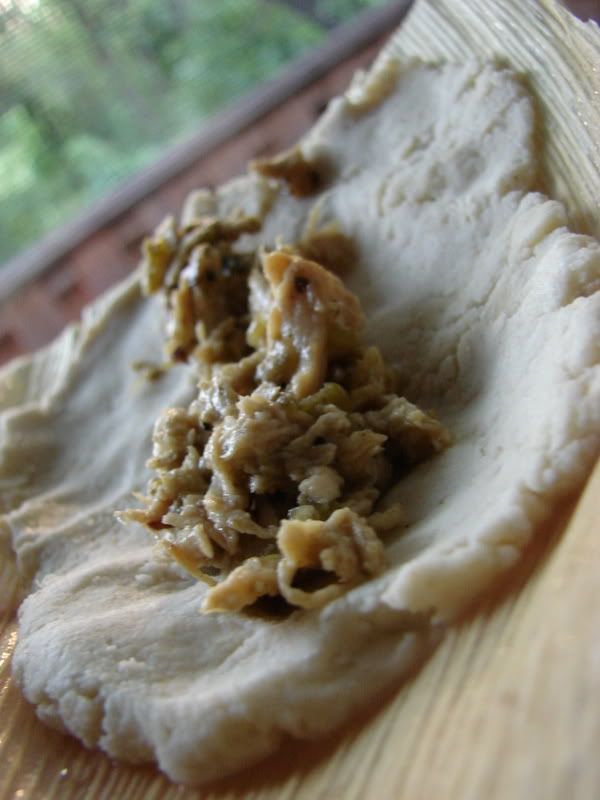 And, this is a bunch of tamale buddies hanging out in thier steamer: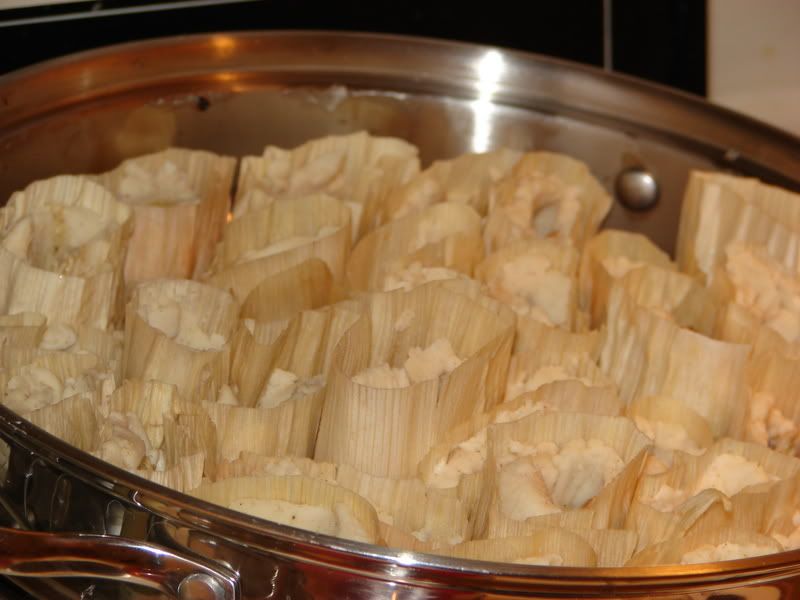 Earlier in the day I had made a sort of salad/salsa concoction with tamatillos, red bell pepper, garlic, jalepeno, red onion, lime juice, cilantro, rice wine vinegar and sugar. It was quite tart, but complimented the sweet corny tamales really well...although it did overpower the chicken filling a bit.
I completed the meal with some
pigeon peas
from a can, to which I added some cumin, salt, pepper, crushed red pepper and a dash of cinnamon. Pigeon peas are sooo good. Look for them, try them. I then crumbled some queso fresco over everything...because cheese only makes things better.
I really enjoyed making tamales. It was time consuming, but meditative. It was extremely fruitful, too. I have at least 5 more hearty meals worth of tamales in my freezer, plus a couple lunches worth in the fridge. What a great way to stretch 4 chicken breasts, huh?