My mom and I came across a rummage sale last week and stopped in. They were packing up the sale, and were doing a fill a bag for $2 thing. I got a couple old cookbooks, my favorite one being the Good Housekeeping Snacks and Refreshments book from 1968, seen here with the crazy bright green drinks on the cover: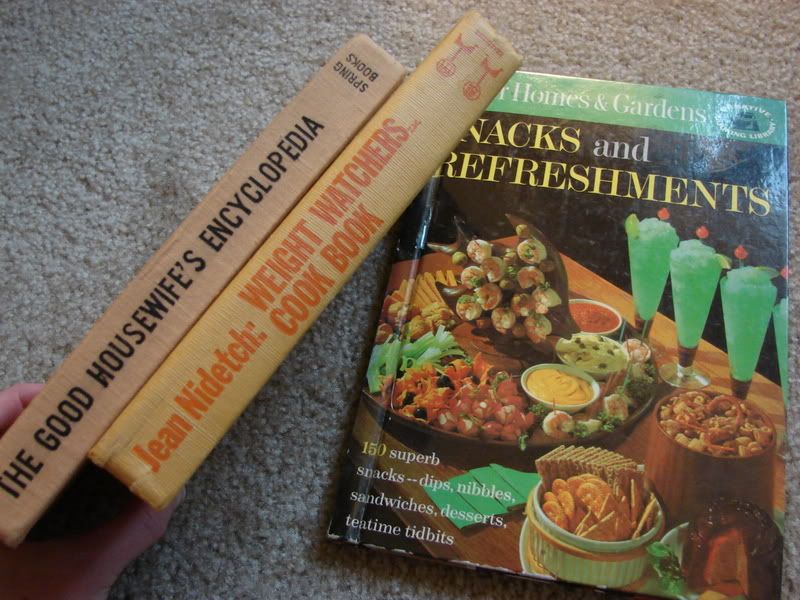 That particular beverage, in case you're curious, is a Lime Frost. The recipe is pretty great:
Lime Frost

These are the tall beauties on the cover!-

1 6 oz. can frozen limeade concentrate
5 to 6 cups finely crushed ice
Green food coloring

Empty frozen concentrate into chilled blender. Add ice, 1 cup at a time, blending well after each addition. Stop blender several times and push down with rubber spatula. Add a few drops of green food coloring, if desired. Serve pronto in 6 tall glasses with straws and spoons. Serves 6.
Loretta, the former of this book, helps me out with a note on baking this cheesecake: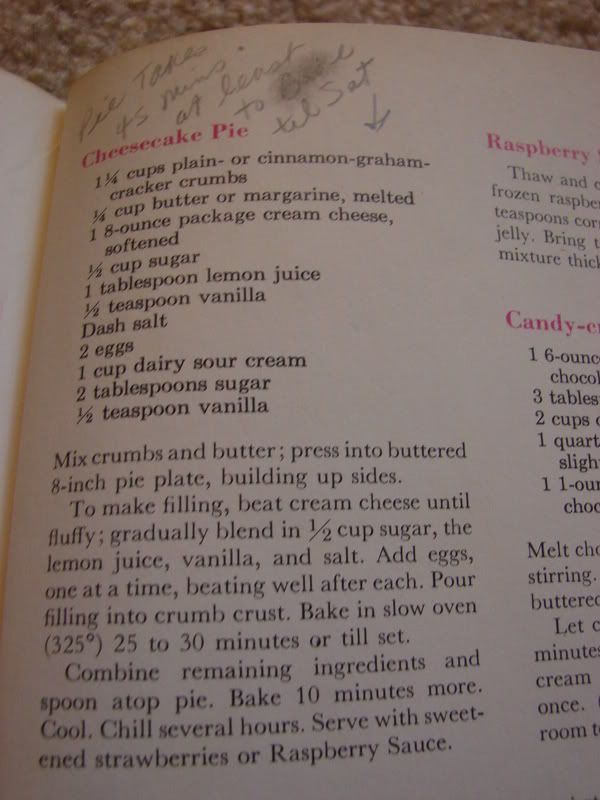 Thanks, Loretta!!
Giant pile of cheese. Mmmmm...cheese.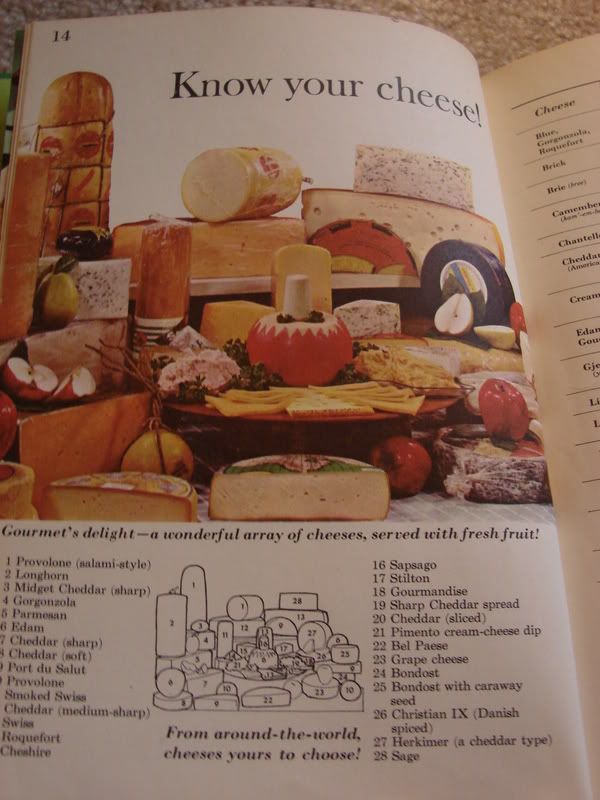 I like the name of this chapter. I need to incorporate the term "zippy" into my everyday vocabulary: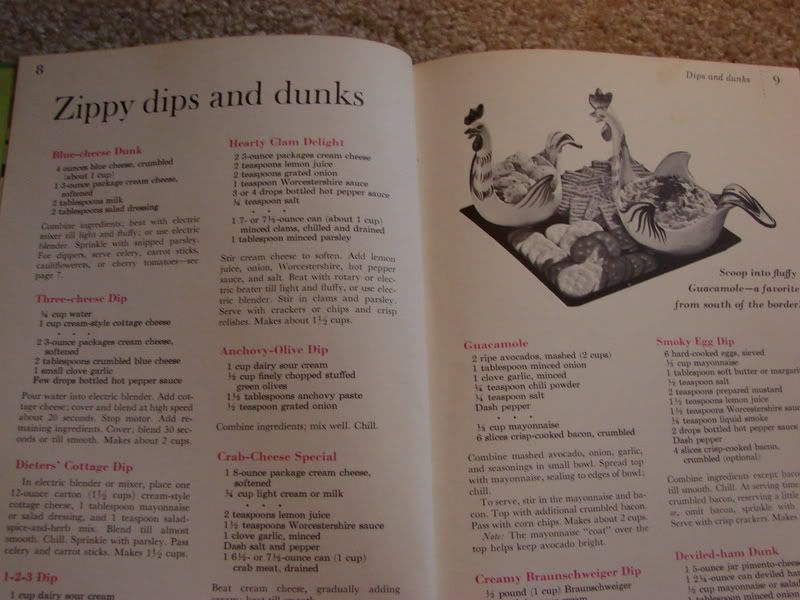 This gorgeous creature consists of ground ham, hard boiled eggs, and white bread frosted with a fluffy cream cheese and milk mixture. Yum!
there's more o the recipe, of course...mayo and pickle relish and such...but I'll just let it remain a mystery.
I will share a couple other recipes from the book, though:
Party Potato Chips

Spread one 4 oz. Package potato chips on cooky [sic] sheet and sprinkle with ½ cup shredded process American cheese. Sprinkle lightly with thyme, basil, or marjoram. Heat in moderate oven (350 degrees) 5 minutes, or until cheese melts. Serve hot.
Now THAT'S how you party!
Tomato Soupshake

Creamy-smooth with a nice tomato-y taste. Add an egg for extra protein, turn shake into a soupnog – it's a quick summer lunch!

1 can condensed tomato soup
1 cup half-and-half or light cream
½ teaspoon nutmeg
¼ teaspoon salt
1 egg (optional)

Combine all ingredients in blender or shaker. Blend or shake till mixture is smooth. Chill. (For thinner soupshake, add a little milk.)

Serve in chilled cups or glasses. Sprinkle with nutmeg. Makes 4 or 5 servings.
My Soupshake brings all the boys to the yard....
Vintage cookbooks are the best! For more retro recipe fun, check out the blog
Grab an Apron
, and the classic
Weight Watchers Recipe cards circa 1974 website
. Makes me want to hit up some more rummage sales...