Last night I whipped up a pretty easy dinner that turned out really yummy. I was looking to make something that would go well with a Zinfandel I had, and in my research, Italian sausage kept popping up. I also had some gnocchi that I wanted to use. I came across
this recipe for gnocchi with Italian sausage and spinach
, which sounded pretty perfect.I decided to add baby portabellas and zucchini also.
First I cooked the gnocchi and set it aside. Then I cooked the salsiccia and set it aside on a paper-towel covered plate. I poured off a little bit of the sausage grease, but left about 2 tablespoons of it in the pan. I used this and bit of olive oil to saute onion and garlic (4 cloves) until it was soft and translucent. Then I added the chopped zucchini and mushrooms and cooked until they were just soft (the zucchini still had a bit of bite). then I added the salsiccia back and cooked for a couple of minutes before adding the cooked gnocchi and raw baby spinach. I stirred everything together and cooked it until the spinach was just wilted, about 1 minute. that's it! Pecorino Romano cheese on top, of course!
final product still in the pan: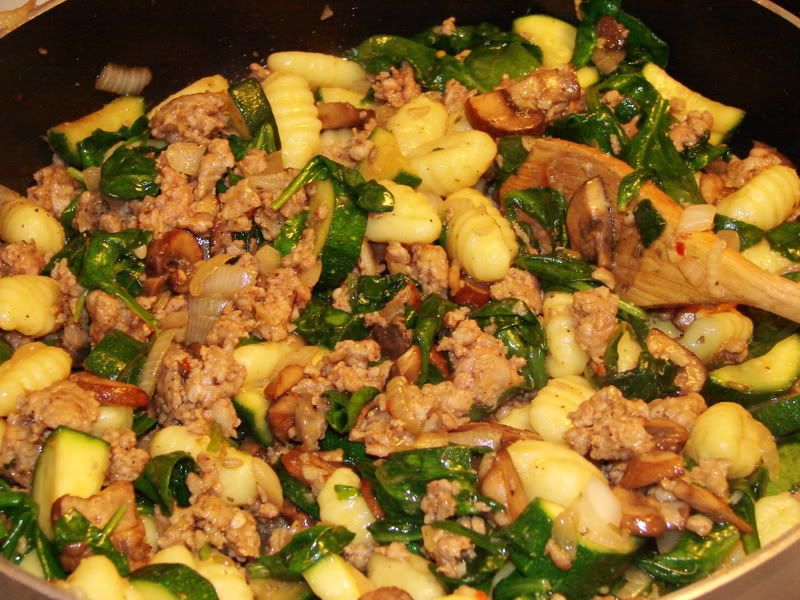 mmmmm...cheese: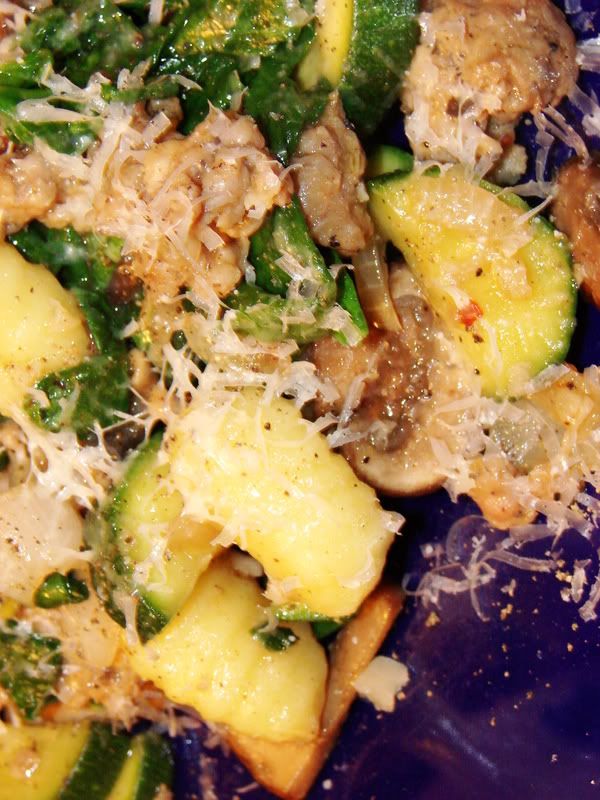 here's the wine that started the whole thing: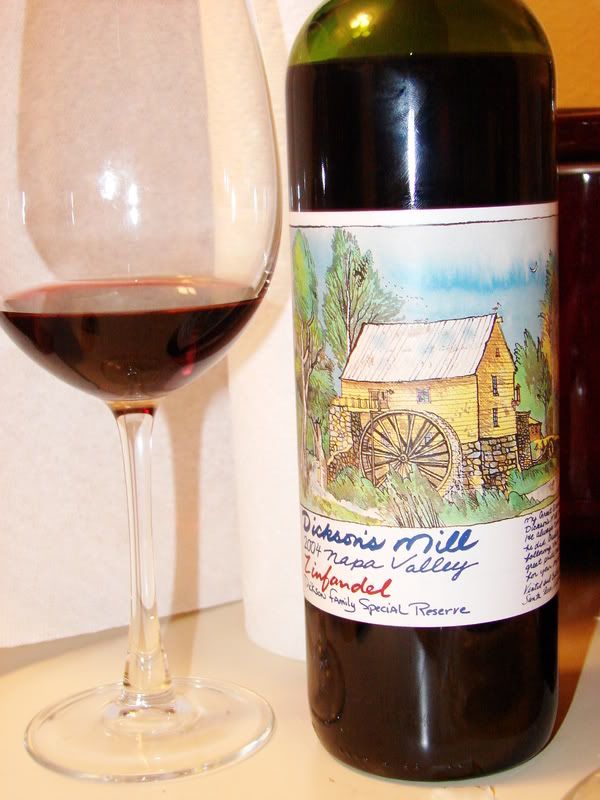 It went very well with the meal. It's a very fruity wine, and complimented the spicy, salty sausage and highlighted the freshness of the zucchini and spinach.