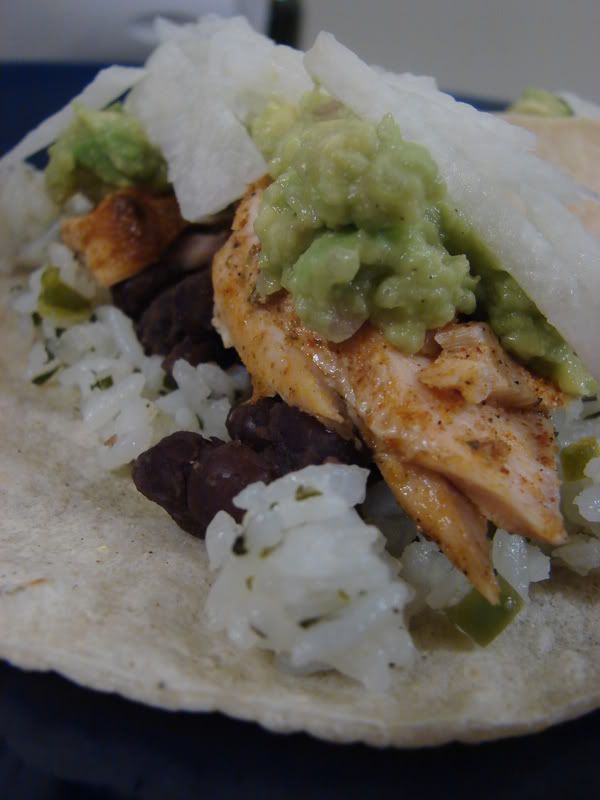 Instead of braving the cold, windy, impaired driver-filled streets, Jack and I stayed home for New Years Eve. We're both a little under the weather, so it was for the best. We made fish tacos and watched the
No Reservations
marathon. It was nice. And the tacos were amazing.
Here is the spread: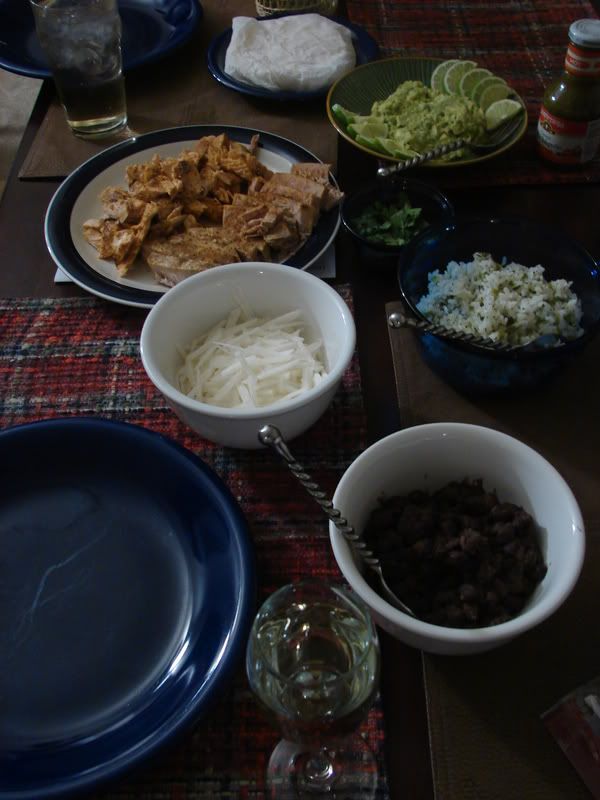 For the tacos I made jalapeno cilantro rice, which is basically white rice mixed with almost a whole bunch of chopped cilantro and 4 jalapeno peppers chopped fine, moistened with a bit of lime juice. Jack made a simple guacamole with2 avocados, 1 clove of grated garlic and one finely chopped shallot, along with salt, pepper and lime juice. We also had some black beans, from a can, and flavored with cumin, garlic, red pepper flakes, salt and pepper. For accompaniments We had julienned jicama, green salsa, cilantro and limes.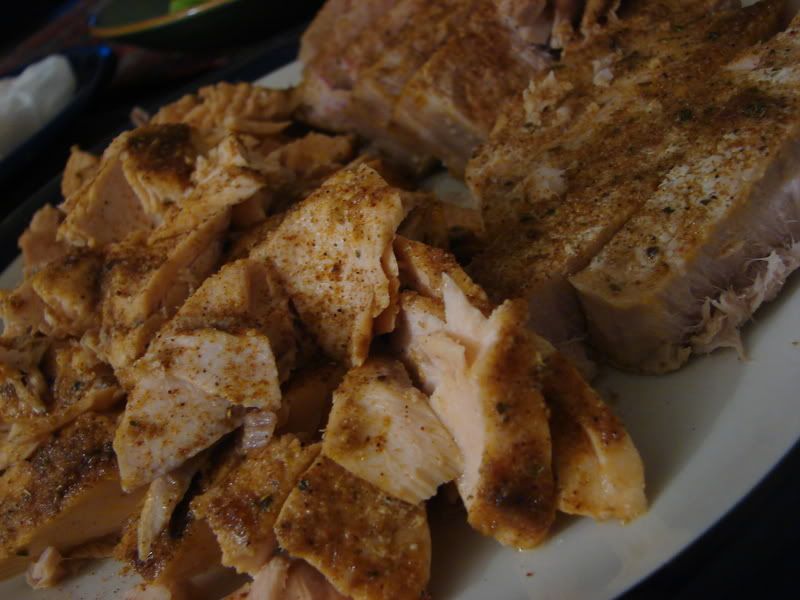 Jack cooked the fish, two salmon steaks and two tuna steaks, with the following blend of spices:
1/2 tsp. granulated garlic
1/2 tsp. kosher salt
1/2 tsp. sugar
1/2 tsp. paprika
1/2 tsp. cumin
1/2 tsp. Mexican oregano (measured then ground)
1/4 tsp. cayenne pepper
1/8 tsp. white pepper
He cooked them in a 400 degree oven for approx. 5 minutes, then placed them under the broiler for another few minutes.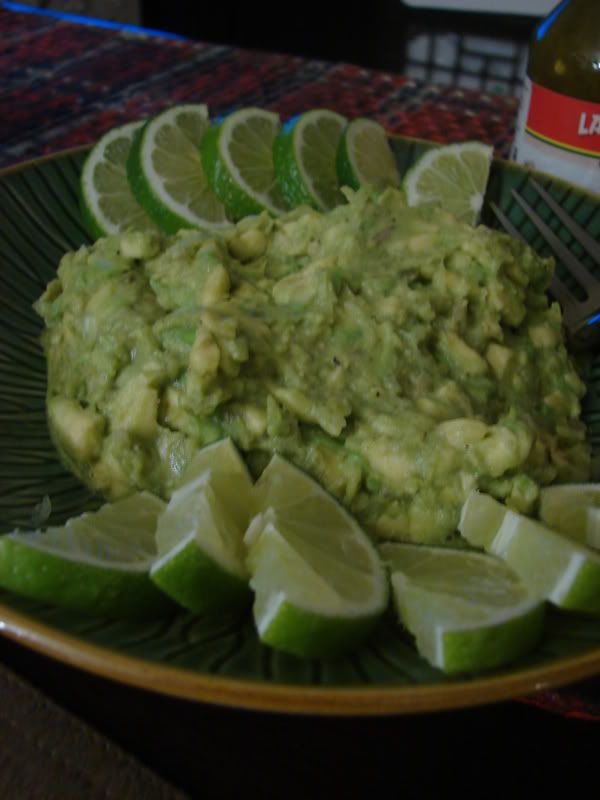 The guac.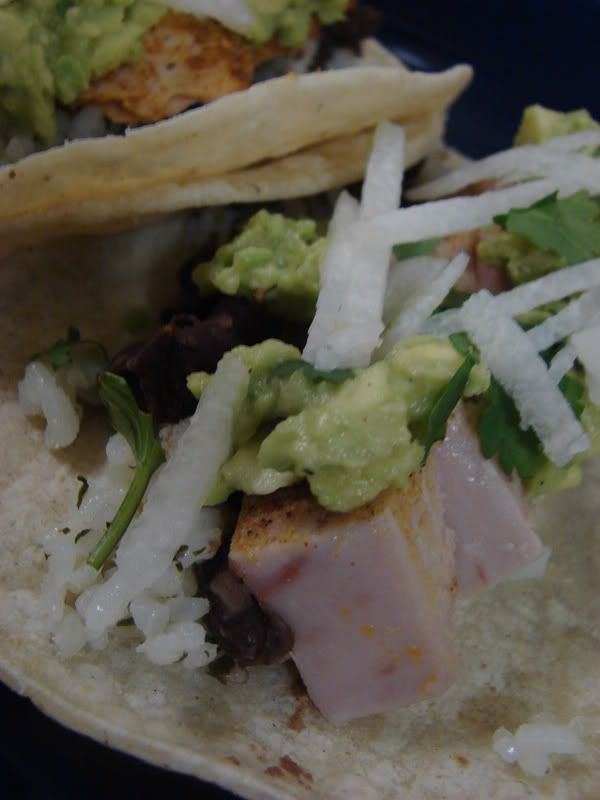 mmmmmm...fish tacos!!
a great way to usher out the year and welcome the new one. Have a great New Year, everybody!