Are you sick of these yet? I'm not. I love my bento box!!! Here are some more that I made for lunches in the last week and a half: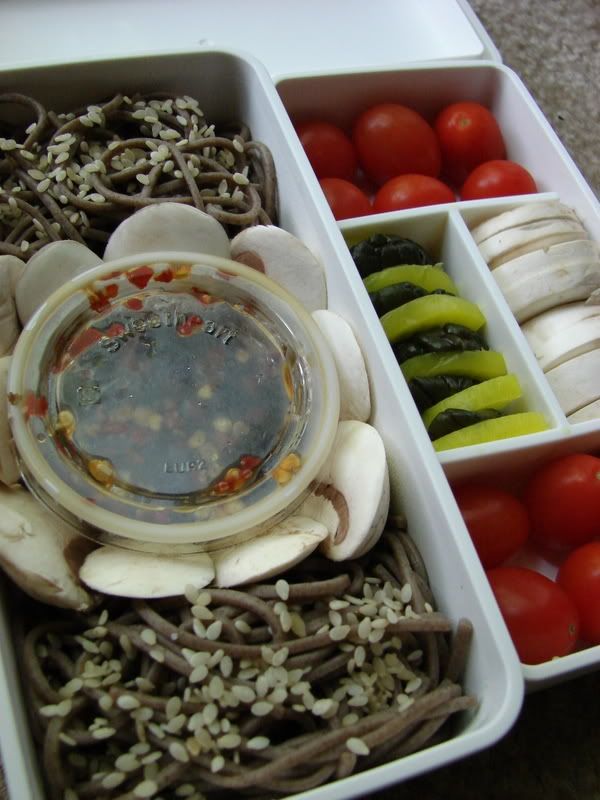 Bottom: Soba (buckwheat noodles) with a dipping sauce I made from soy sauce, fish sauce, rice vinegar, sugar, sesame oil and red chili flakes, surrounded by mushroom "petals" To learn more about soba noodles and dipping sauce, a popular Japanese summer meal, check out
Just Hungry's
detailed entry on them.
Top: tomatoes, pickles, more sliced mushrooms.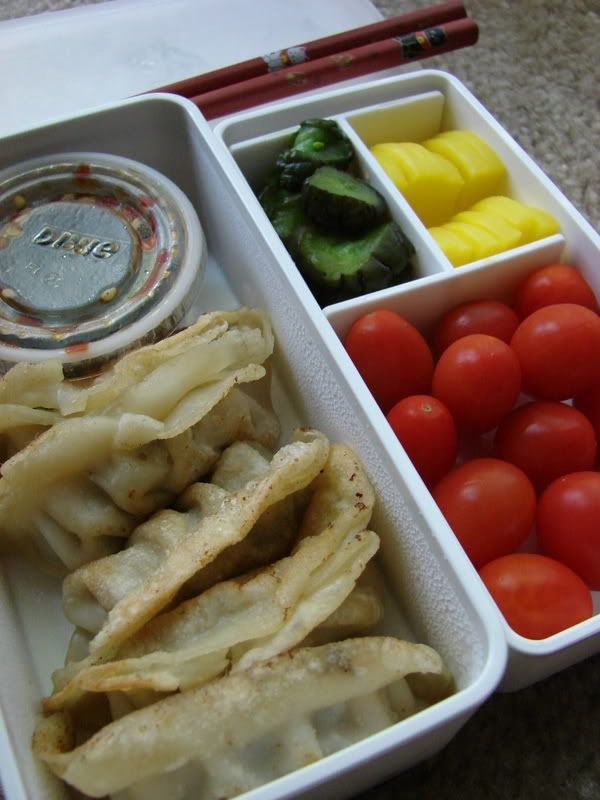 Bottom: fried dumplings (pork cilantro which I bought frozen from an asian market), dipping sauce (pretty much same as the one I used for my soba noodles)
Top: tomatoes, pickles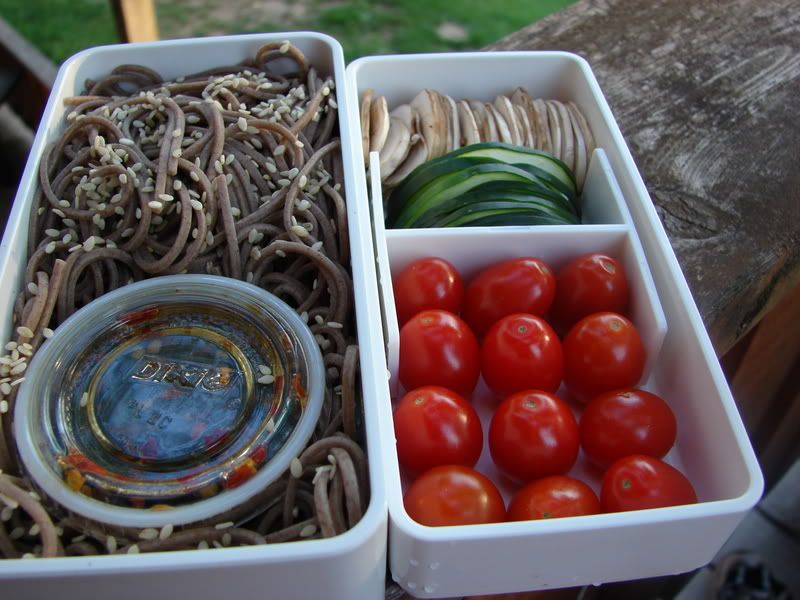 Bottom: buckwheat noodles, sauce
Top: tomatoes, cucumbers, mushrooms sliced really thin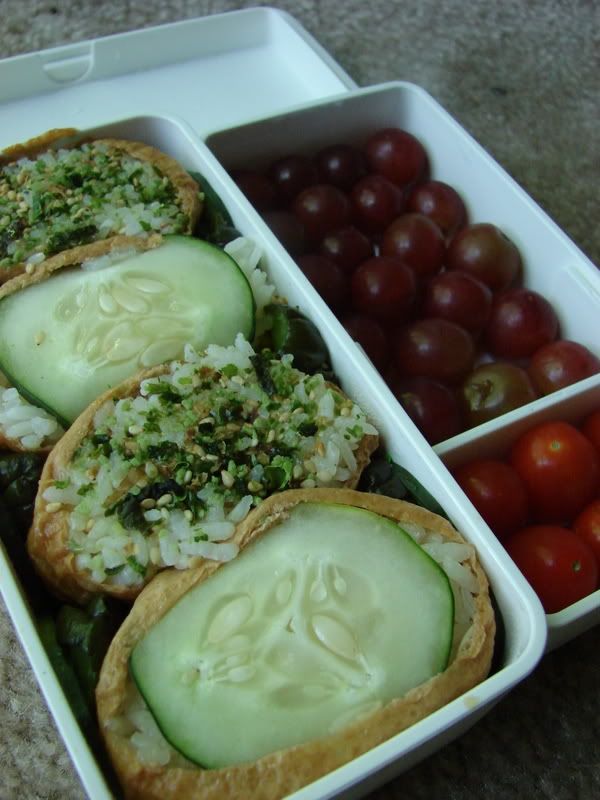 Bottom: Inarizushi, two topped with cucumbers and two with Wasabi Fumi Furikake.
Top: grapes, tomatoes
Also, there was a neat little article in the
washington post about bentos
(free regisration required). I learned that you should try to include the 5 colors in each lunch: Red, Green, Black, White and Yellow/Orange. I seem to have managed to do that on most of mine without even trying. The getting 5 different cooking techniques in there is much more of a challenge.