Tonight I made some veggie tacos inspired by fellow St. Louis food blog Veggie Venture (please check out her site and others from my new list of St. Louis related links I added to the side bar over there -->). She got the recipe from a
Rick Bayless
cookbook, and you can't go wrong with Rick Bayless. She added the hominy part, though, which is genius. I love hominy (
check out this ancient post where I made a soup with it
). The recipe also calls for chipotle, a favorite ingredient in the ironstef household.
I basically followed the
recipe as it appeared on Veggie Venture
, except I used more zucchini (and a yellow squash) and a 29 oz. can of hominy and more tomatoes (2 14.5 oz. cans diced, no salt added)...so I guess I pretty much doubled the recipe. Anyway, I also added fresh garlic, salt, Mexican oregano and cumin while I was cooking the onions and mushrooms. I also drained most of the liquid from the tomatoes before adding them, and added some sugar. Usually I find I have to add sugar to things I make with canned tomatoes. I forgot to get cilantro (how could I?!?) but I did get some limes, which was a lovely addition squeezed on at the end. Oh, and I used plain old Mexican-aisle corn tortillas instead of the whole wheat ones. It was a great meal. Filling and healthy. I have so many leftovers, which I imagine will taste even better tomorrow.
Here's how they looked: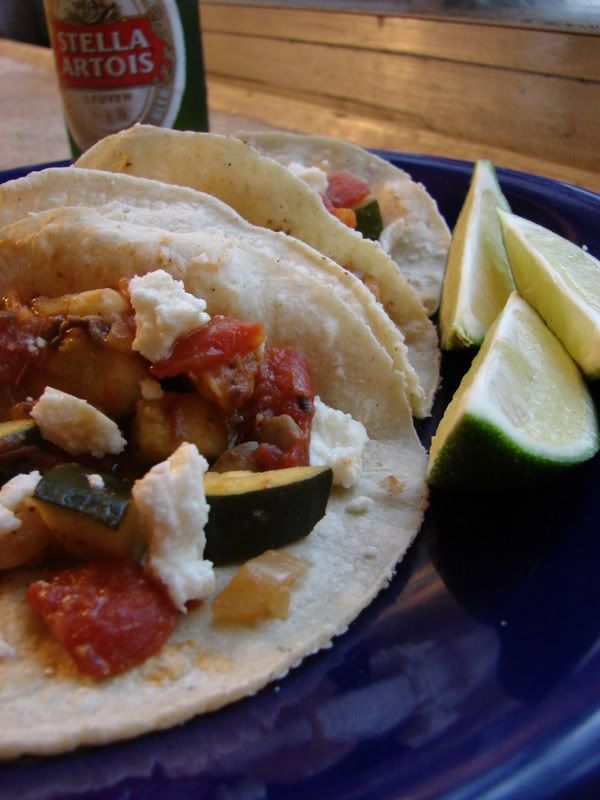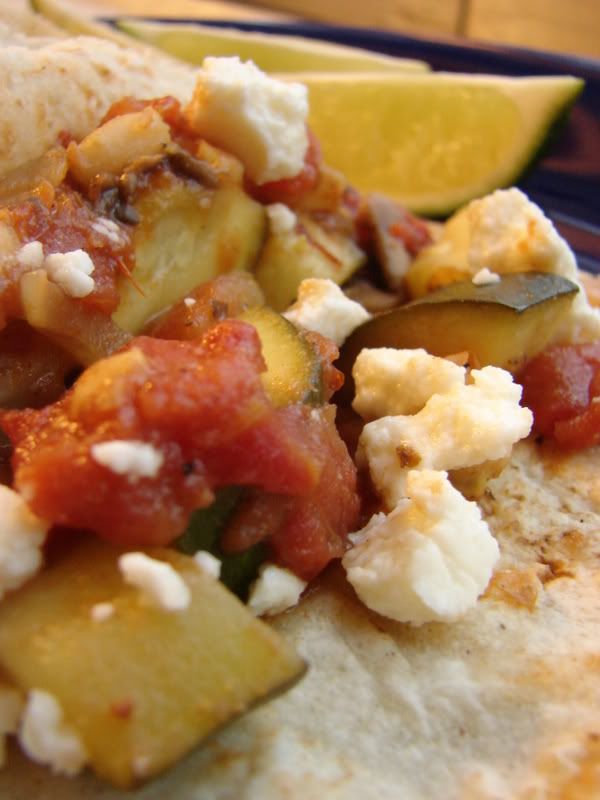 I had it with beer (a
Belgian beer
with a French-sounding name with a Mexican meal...brilliant!), but
here are some tips
to pairing wine with Mexican food.