I've been enamored of
kumquats
for years. The name is funny. Fun to say and because it sounds silly but also naughty. And, they are cute little fruits. Tiny little oblong oranges. So why have I just now gotten around to trying them? Crazy! I got a carton of them this weekend, and they are terrific! So sour! with the sweet skin eventually taking over and making my taste buds calm down and enjoy it as a yummy fruit. But a whole carton is hard to eat just plain like that. 4 in sitting is the best I could do, and I made a pursed-lipped face every time. So I looked for recipes.
And I found this one
, which I cooked for dinner tonight. It was very tasty. I highly recommend it. The sweetness of the sugar and vinegar, the sourness of the kumquats, the spicy red pepper flakes with the earthy fresh spinach and the meaty moist chicken. Do it! I listened to the comments on the recipe, and didn't add as much sugar as it stated. I also used chicken thighs instead of boneless, skin-on breasts, because they are cheap and my favorite chicken part. I probably added more red pepper flakes, too, 'cause I like it hot. I had some spaghetti squash on the side, which I steamed in the microwave and dressed with fresh garlic and olive oil. A good meal. Here's the evidence: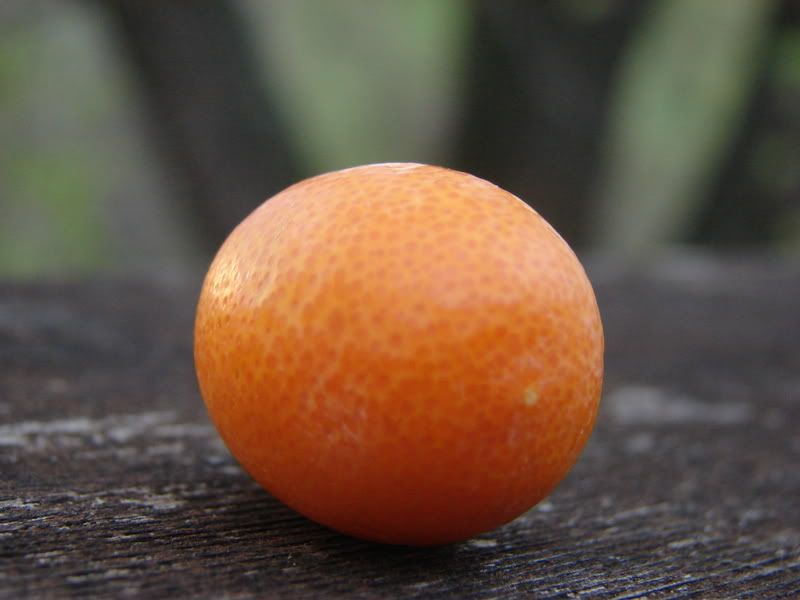 a lone kumquat at sunset. gorgeous.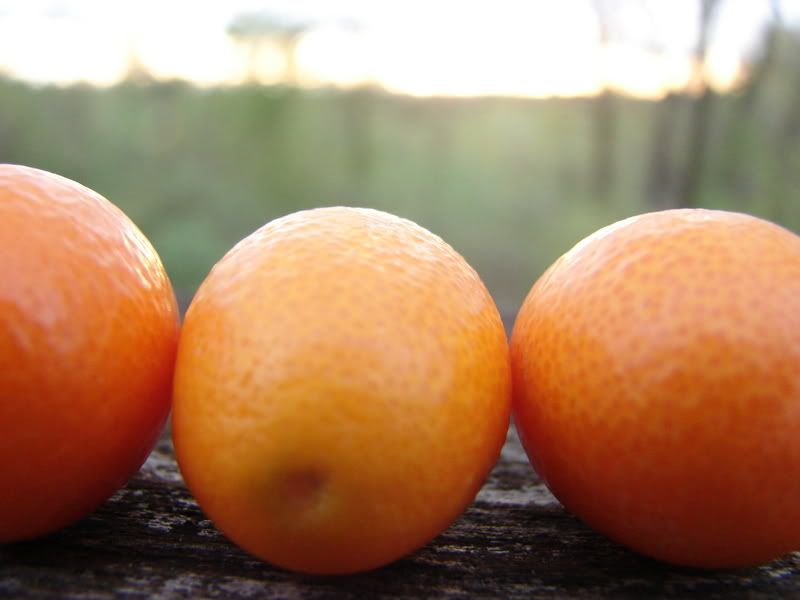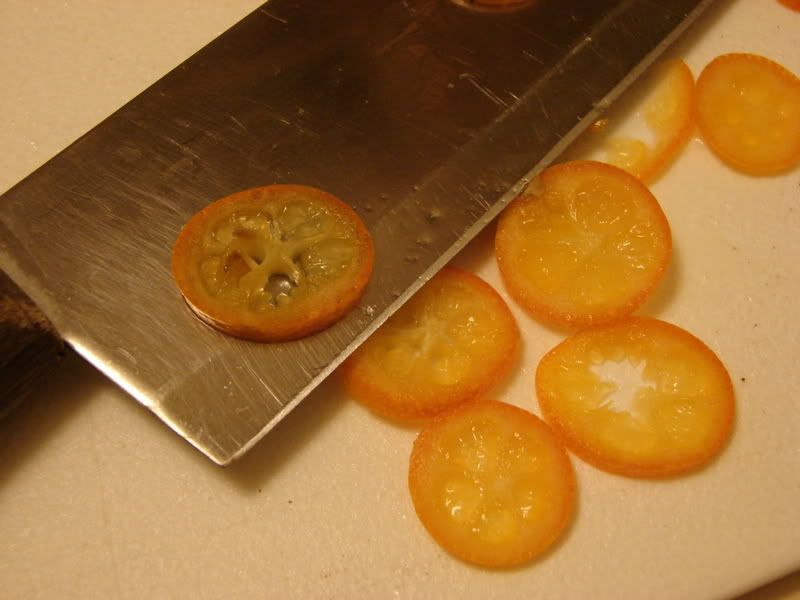 the kumquats are like mini-oranges. the tiny slices killed me with cuteness.
and without further ado...the meal itself...